Dr. Ann is an expert in Cosmetic Dentistry Restorations and Smile Makeovers. She has successfully performed countless transformative procedures including veneers, dental implants, full mouth restorations, crowns, caps, and more. Get that celebrity smile you deserve from North Georgia's premier Cosmetic Dentistry Specialist, Dr. Ann Ullah, DDS.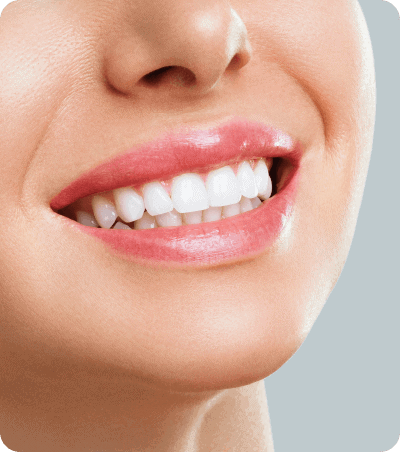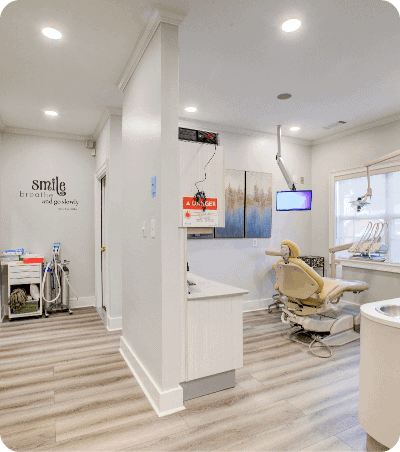 General Dentistry is the ongoing care and maintenance of your teeth. This includes teeth cleaning, fillings, extractions, root canals, and more. We pride ourselves in providing superior cost-effective dentistry to your entire family.
No Insurance? No Problem! We make dental visits affordable and within financial reach. Our dental financing program through Care Credit provides 0% interest so you can spread out payments to meet your budget. (See Care Credit Info Below)
Dr. Ann is known for her gentle non-invasive approach to dental care that gives patients comfort to stay on schedule and receive regular check ups.
We Treat Pain and Discomfort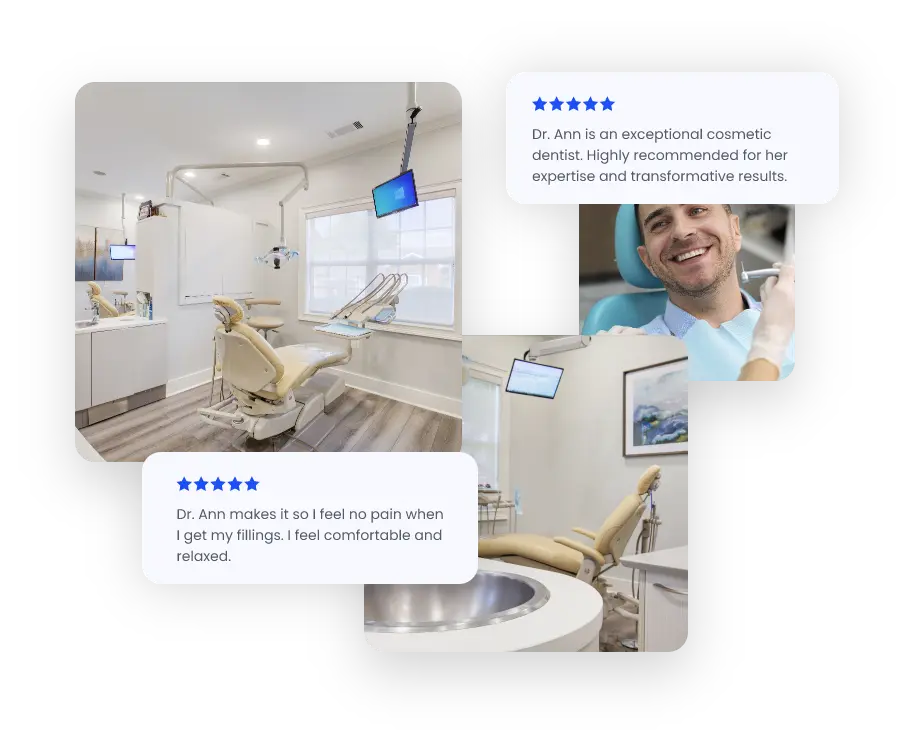 Dr. Ann has a renowned reputation for masterful skill and excellence to help you achieve the smile of your dreams. For over 20 years, Dr. Ann has a proven record to gently treat patients providing Cosmetic Dentistry procedures that truly transform lives by giving one a renewed sense of confidence. Remember, your smile influences people. That's powerful!
Do you LOVE your smile? See what our patients experienced after receiving Cosmetic Dentistry Restorations from Dr. Ann. Financing at 0% interest is available, so you can get the celebrity smile you deserve.
We are a boutique dental office specializing in close client relationships that give our patients the highest level of dental care. From the moment you enter our beautiful office, you feel both welcomed and comfortable.
State-of-the-art technology combined with refined skill, technique, and attention to detail ensures incredible results to give you the perfect smile that you deserve.

Financing Plans Available
We want everyone to enjoy healthy teeth. We work directly with patients through a finance company called Care Credit. This convenient option offers 0% interest so you can spread payments out for 6 months, 12 months, 18 months, or more.
Find out in 3 minutes if you qualify by filling out the Care Credit application below. The Finance Option ensures that you can always get the level of dental care that you deserve. Care Credit is available for all dentistry procedures including Cosmetic Dentistry.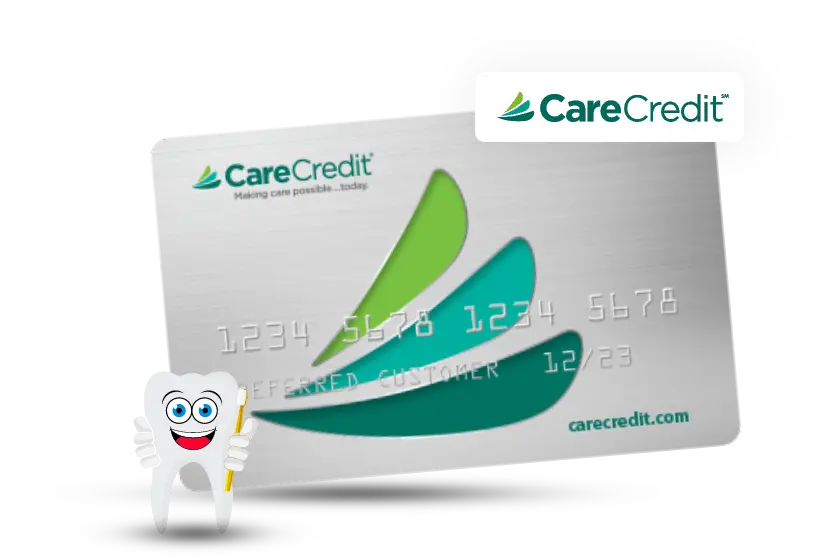 We also accept credit cards to make it easy and convenient to pay for your dental care.
Cumming's Family Dentist accepts most insurance plans, and we seamlessly process the paperwork, so you can have peace of mind that you are receiving the custom care that you deserve.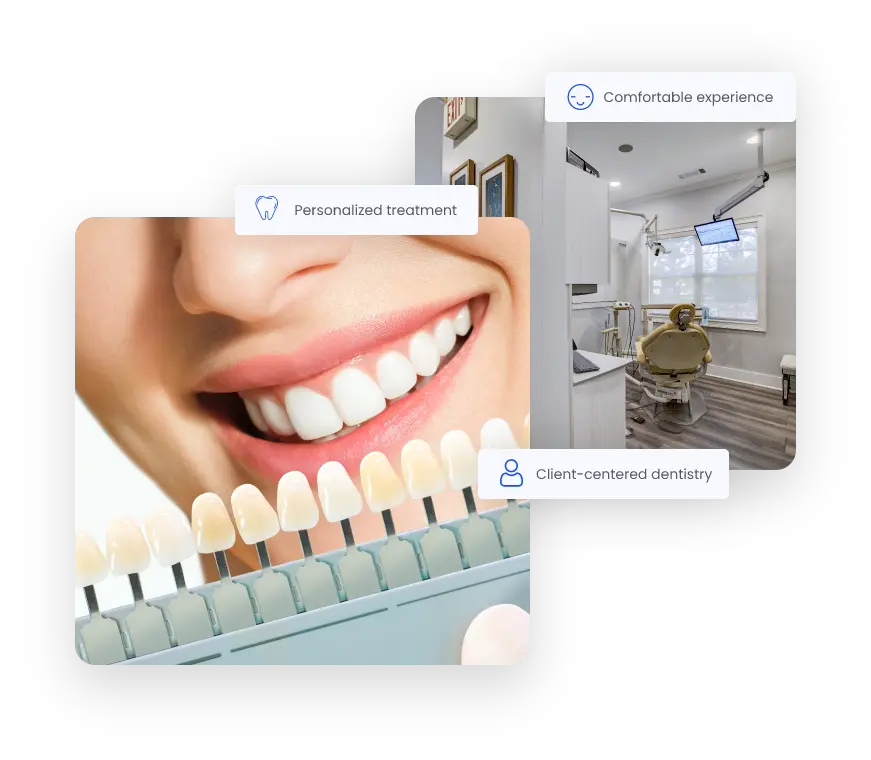 Our Comprehensive Approach to Dentistry
At Cumming's Family Dentist, we care for our clients, not just your teeth. This means treating you like you are a special part of our close-knit family.
We strive to fully understand your desires and concerns as a patient, so we can customize your treatment. We want to exceed all expectations, so that you leave our office happy and pleased at not having just received a procedure, but that you had an amazing experience.
Consistency is paramount to keeping your teeth healthy. We aim to keep your visit comfortable, relaxed, and pain-free. When you think about going to the dentist, we want you to think of your last visit, when you were in caring and capable hands, and your experience was warm and inviting from start to finish.
We invite you to experience our cutting-edge dental clinic, and view receiving dental care and life-changing enhancements as an informed choice that you're so happy you made.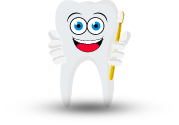 Discounts on Dental Care
For Individuals and Families
Here at Cumming's Family Dentist, Dr. Ann Ullah, DDS and our team care deeply about providing affordable dental care that enables you to maintain your teeth regularly.
By staying on schedule with a dental checkup and teeth cleaning every six months, you are subscribing to a winning formula for ongoing excellent oral health.
We offer a Happy Tooth Membership Plan. By subscribing to this plan, it typically saves each patient $280 yearly on preventative care, and upwards of a 30% discount on all other general dentistry treatments.
This annual membership plan helps keep dental costs low, and provides the opportunity for everyone to thrive with excellent oral health.
While this plan is not insurance, it is beneficial both to patients who do not have dental insurance, and those who do! There's no good reason not to sign up. Start receiving dental discounts today!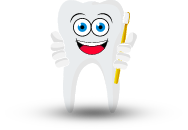 Sign Up Now For Happy Tooth Membership
*THIS PLAN IS NOT INSURANCE AND IS NOT INTENDED TO REPLACE DENTAL INSURANCE. THIS IS NOT A MEDICARE PRESCRIPTION DRUG PLAN. THE RANGE OF DISCOUNTS WILL VARY DEPENDING ON THE TYPE OF SERVICE. THE PLAN DOES NOT PAY PROVIDERS DIRECTLY. PLAN MEMBERS MUST PAY FOR ALL SERVICES, AND THEN YOU WILL RECEIVE THE DISCOUNT DIRECTLY FROM OUR OFFICE.
OUR GOOGLE BUSINESS REVIEWS
After trying several dentists we came to Dr. Ann Ullah. She is the best. They keep up the time and never make patients wait. Their service is excellent, thorough and very professional. The staff in her office is also very friendly and knowledgeable. I would highly recommend her for your dental needs.
Dr. Ullah and her staff are great. My fiancé and I both started going here about a year ago and are very pleased. We recently brought one of our children for a cleaning and fillings and it was a great experience for them as well. Robby at the front desk is very good at what he does and always friendly and accommodating. They go above and beyond for us. I started coming here after seeing all the other good reviews…and they were accurate!
Great experience for something I don't like to do (Dentistry). The office made sure I was comfortable while working on my teeth. Dr Ullah is top notch.
My consultation and first cleaning went very well. It is a smaller office with a "family" style feel. Office was very nice, new technology and wonderful Dentist and staff.
I had a crown that came off while I was eating. Dr. Anne was able to work me in and reset the crown a few days later. I appreciated her availability and professional manner in handling the work!
Dr. Ann Ullah is a very friendly dentist who shows her concern for her patients. She doesn't do unnecessary procedures and is very helpful in helping clients understand teeth and gums care. She made my transition from my previous dentist very easy. I feel like I've been here for years. I highly recommend her.
Dental visits always made me anxious and I avoided getting care for a while because of this. Dr. Ann's whole team strives to provide a positive experience and goes above and beyond to help accommodate those with anxiety. I've been a patient here for over a year now and I recommend her to all of my friends in the area.
Fantastic experience with all Dr. Ann's staff. My wife, son, and I are all new patients and have thoroughly enjoyed it. Professional and friendly service all the time. I highly recommend them for the entire family!
We love Dr. Anne's practice! The staff is always so welcoming, punctual, and they provide excellent service. Highly recommend!
As the biggest baby on earth, I can verify that this is hands down the best practice around. I have always had a fear of the dentist and Ann went above and beyond to make me feel completely relaxed. I'm so thankful I found her!!